We are a specialised team focused on non surgical facial treatments. Based in Manchester, we offer a professional clinical environment for individualised care. Our team consists solely of highly experienced medical and dental practitioners. Each clinician is committed to provide you with the highest quality in advancing treatments.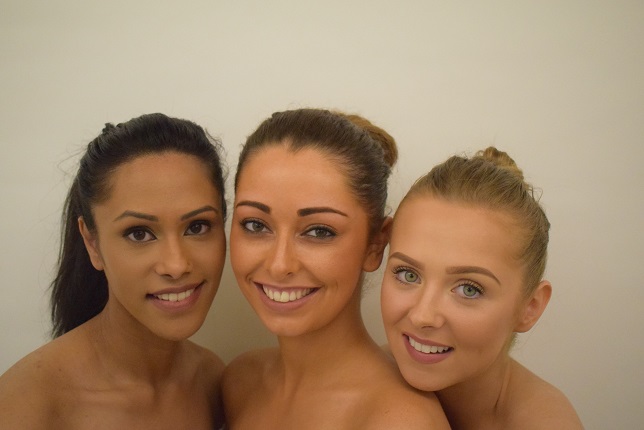 At REVOLUTIONAESTHETICS we dedicate time to provide comprehensive one to one consultations. We believe that every client is individual, and everyone's skin is unique. We take pride in creating a personalised treatment plan to suit your skins every need. Our goal is to provide you with natural, healthy, youthful skin.
We believe that looking great isn't just about how you look today or just looking younger. It's about your patient journey, improving self confidence and enhancing your natural beauty. We are here with you every step of the way.



At Revolution Aesthetics we provide a range of safe, effective and medically-proven facial treatments to help restore your youthful appearance, keep your skin glowing, and enhance your natural beauty.




Our team of highly qualified medical professionals have created our range of treatments using revolutionary products and techniques to ensure that they are quick, convenient, effective, and very low-pain.




We are committed to providing our customers with a personal, high quality service that is tailored to their skin type, facial features and desired look. Before booking in for a treatment we will require you to attend a consultation so that we can assess your face and skin and advise you on which treatments and products will be most effective at helping you to achieve the look you desire.




We are based in Altrincham with excellent transport links to both Manchester and Cheshire, so if you'd like to discuss any of our treatments in more detail, or to receive advice about how to achieve the results you desire, please get in touch to book a free consultation by calling us on 0161 327 0969.



At
REVOLUTION
AESTHETICS
, here are just a few of the things that we do to make your experience as amazing as our results:
-
Our revolutionary numbing procedure is specially formulated to reduce discomfort as much as possible.
-
The use of a vibro pen during our procedures stimulates circulation to the treated area, as well helping to reduce fine lines and discomfort.
-
We apply a moisturising lip balm after every lip procedure, to soothe the lips and keep them hydrated.
-
We dedicate a significant amount of time to massaging the treated area, as this helps to reduce post-operative complications.
-
We help you feel at ease from the moment you walk in the door, with relaxing music and magazines while you wait.
-
We are specialists in treating needle phobics and nervous patients.
-
We are here for you throughout your whole patient journey, not just your first treatment, and will provide you with a holistic preventative approach to anti-ageing.
What can we help with?
We offer non-surgical facial treatments to those that wish to enhance or restore their appearance with natural looking results.
Sometimes it only takes the smallest of tweaks to help you feel good about your appearance again and give you the confidence boost you need to put yourself out there.
Customers use our treatments for many different reasons including:
-

To enhance their natural beauty

-

To reduce the appearance of wrinkles and fine lines

-

To combat ageing

-

To treat a variety of skin conditions

-

To boost self-esteem and confidence
Our Treatments
All our treatments are non-invasive, meaning no surgery, incisions or general anaesthetic are required. Most of the time, our treatments can be carried out during a short appointment and don't require any recovery time, you could return to work again straight from your appointment if you needed to. We use our broad range of medical knowledge and experience to ensure that we only provide the highest quality treatments that are not only safe and medically proven, but also provide outstanding results.
The three main categories that our range of treatments fall into are customers injectables, beauty treatments, and skin care treatments and products.
Injectables
Our popular range of injectables offer a quick and convenient way of achieving outstanding results. Our clinicians are all trained and experienced at administering low-pain injections and use effective double numbing cream and a vibro pen to ensure that you are always relaxed and comfortable during treatments.
Beauty treatments
We provide effective, long-lasting, and medically-proven beauty treatments that you can trust. Our effective treatments help to enhance your natural beauty without the need for surgery or any dramatic alteration of your appearance. We will help you to highlight and refine your facial features to boost your self-image.
-

Eyelash Serum - promotes the growth of longer and fuller natural lashes by simply applying an approved eyelash serum

-

Microblading - a type of semi-permanent tattoo for natural-looking, manicured brows 24/7
Skin care
Many high street skincare products are ineffective and a waste of time and money. Here at Revolution Aesthetics we use our medical knowledge to bring you the safest and most effective treatments and products to conquer a variety of skin conditions and achieve glowing, healthy skin.
Our clinic is conveniently located in central Altrincham, with excellent transport links to both Cheshire and Manchester. Many of our clients come from Hale, central Manchester, Wilmslow, Knutsford, Stockport, Warrington, and even further afield.
Book your free consultation online, or give us a call on 0161 327 0969 to speak to one of our team.