Anti-Wrinkle Injections in Altrincham & Cheshire
Treatments start from £149. Administered by fully qualified medical and dental professionals. If you are interested in a consultation please fill out the form below, email info@revolutionaesthetics.co.uk or call 0161 327 0969.
Defy age and time by restoring your skin's elasticity and youthfulness with anti-wrinkle injections at our clinic in Altrincham, serving patients from Manchester, Cheshire and beyond.
Wrinkles, lines, and furrows are a natural result of the expressions we make, ageing, and sun damage. As we get older, our skin naturally begins to lose its elasticity, and become less plump and firm.
Anti-wrinkle injections are a quick and convenient way of enhancing your natural beauty by restoring the appearance of your skin without the need for any invasive surgery.
The treatment, which could be completed during your work lunchbreak, only takes around 30 minutes and is virtually pain-free.
Treatment for wrinkles can be given in the form of anti-wrinkle injections.
&nbsp
About Our Anti-Wrinkle Injections
At REVOLUTIONAESTHETICS we are highly experienced medical and dental professionals currently using the leading brands in anti-wrinkle treatments.
During your anti-wrinkle treatment, a naturally occurring protein called botulinum toxin (Botox) is injected into the specific muscles responsible for the wrinkles and lines that you wish to target.
Injections are carried out using a very fine micro-needle by professionals trained in administering low-pain injections and treating those with needle phobias.
The injections work by blocking nerve impulses to tiny facial muscles - thus reducing the prominence of expression lines to achieve more youthful and radiant skin.
All treatments are carried out by fully qualified professionals with backgrounds in medicine and dentistry. At REVOLUTIONAESTHETICS we believe safety is paramount.
Botox is a treatment that is only available with a prescription, so you will be required to have a full consultation with our medical practitioners to establish whether you are a suitable candidate for the treatment.
Our team are qualified and experienced in a variety of medical fields including general practice, personal nutrition, dentistry, and aesthetics, and they will advise you on how to approach your treatment and achieve the results you desire holistically.
&nbsp
What can anti-wrinkle injections be used to treat?
During your consultation we will discuss with you the look you wish to achieve and the areas you wish to target. Anti-wrinkle injections are a versatile type of treatment, commonly used to smooth out wrinkles and lines, plump, firm, and lift skin.
Areas that anti-wrinkle injections can be used to treat include:
Frown lines - area between brows
Forehead lines
Eyebrow lift
Crows feet around eyes
Under eyes
Jaw line
Gummy smile
Lip lines
Anti-wrinkle injections will plump up the skin to soften and reduce the appearance of wrinkles and lines for natural-looking results.
Benefits of anti-wrinkle injections
Anti-wrinkle injections are one of our most popular treatments due to their versatility and excellent results.
Here are just some of the reasons why so many people are choosing to restore their appearance with anti-wrinkle injections:
Quick to administer
Almost pain-free
Versatile treatment
Natural-looking results
Safe
No invasive surgery required
Younger looking skin
Can target specific areas
Boost your confidence
Start seeing results in a few days
Results are semi-permanent
You can wear makeup immediately
Whilst ageing is a natural process, many people are now embracing the opportunity to restore the youthful appearance of their skin and rediscover their inner youth.
Our anti-wrinkle injections have given many of our clients back their self-esteem by banishing or reducing the appearance of wrinkles and lines that they were self-conscious about. Treatment can help your youthfulness to shine from both inside and outside, giving you the confidence you need to take on the world.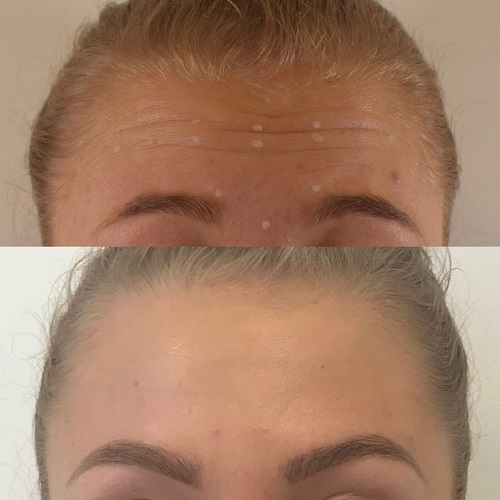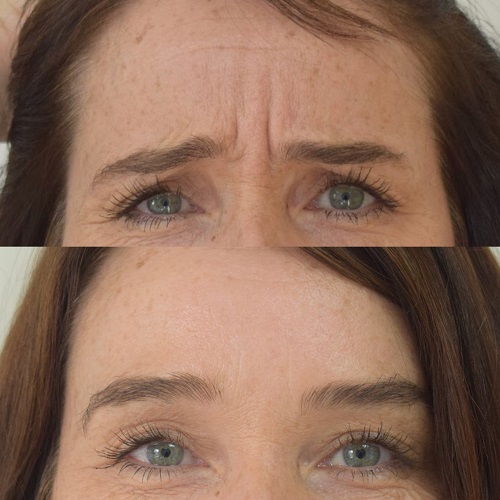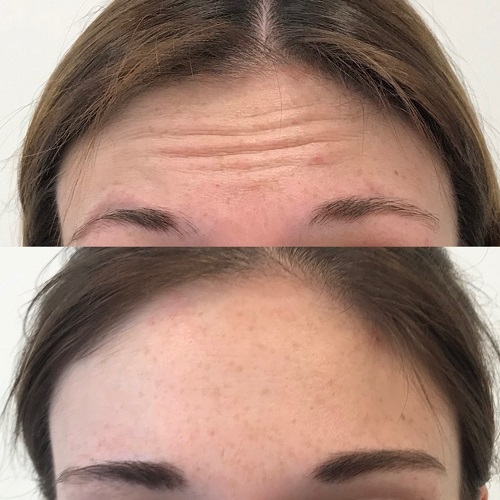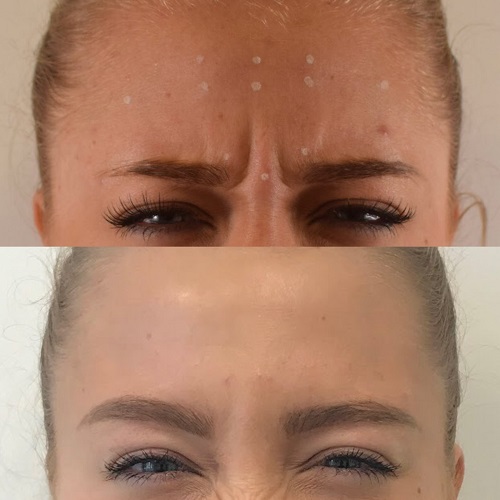 Q.
How long does it take?
Roughly around 30 minutes, but every person is different and this will be discussed in your personalised consultation.
Q.
How long does it last for?
Around 4-6 months. This range is because some individuals will break down the active ingredient quicker than others.
Q.
What will the treatment involve?
Following consultation whereby your specific needs will be identified, the treatment will be administered using ultra fine needle injections to the specific areas of the face.
Q.
When will I see results?
It is a common misconception that effects will be visible straight away but it can take up to five days before you begin to see results. All clients are reviewed after two weeks of receiving treatment to ensure satisfaction.
Q.
What happens after treatment?
There are very few side effects associated with this treatment. This is discussed during your consultation. Soreness and mild swelling can occasionally occur, which commonly settles quickly. All clients are provided with aftercare following treatment.
Q.
How much does it cost?
This is dependent on the number of areas treated and volume of product required. Prices start from £149.
Q.
Is it safe?
At REVOLUTIONAESTHETICS, nothing is more important to us than our clients' safety. Anti-wrinkle injections are safe as long as they are administered properly by qualified individuals. Because the body breaks down Botox within months, the adverse side effects experienced by a tiny percentage of patients are not permanent. The NHS website has information about cosmetic procedures.
Q.
Is the treatment suitable for men?
Anti-wrinkle injections are a fantastic anti-aging solution for both women and men. Botox for men - sometimes called 'brotox' - is becoming ever more popular as a way of subtly reducing the appearance of wrinkles and frown lines.