Microneedling Treatments in Manchester
Microneedling Treatments start from £79. Administered by fully qualified medical and dental professionals. If you are interested in a consultation please fill out the form below, email [email protected] or call 0161 327 0969.
Microneedling Treatments start from £79. Administered by fully qualified medical and dental professionals. If you are interested in a consultation please fill out the form below, email [email protected] or call 0161 327 0969.
Microneedling is a fantastic skin renewing treatment that we offer at Revolution Aesthetics that's designed to stimulate the skin to repair itself naturally. Microneedling works by stimulating epidermal growth factors, collagen and elastin production in the skin - something that slows as we get older. This results in a smoother and healthier look for your skin, while also increasing the absorption abilities of the skin to allow our skin-loving serums to penetrate the skin post-treatment. Microneedling creates tiny open channels in the skin to allow up to 80% more absorption into the skin.
Microneedling, also known as collagen induction therapy or percutaneous collagen induction therapy, was first used in the late 1990s as an alternative treatment for wrinkles and scars. Since then, the myriad benefits of microneedling have continued to grow and evolve.
Interested in Microneedling but want to find out more before you book an appointment with us? We're always happy to provide information, answer any questions and reassure you throughout the entire process.
Professional Microneedling Treatments in Manchester
At Revolution, all of our treatments and procedures are intended to enhance our clients' natural beauty while giving Mother Nature a helping hand with some of the problem areas you would like to tackle so you can feel your best self.
At Revolution Aesthetics, our microneedling procedures are all carried out by trained clinicians so you can be assured that you are in good hands. Our treatments start from as little as £79 per session. Call our skin clinic today to book a consultation with one of our fully trained aesthetic practitioners to discuss this incredibly effective, comfortable and fast facial treatment, one of many bespoke beauty treatments offered here at Revolution Aesthetics.
Microneedling has a range of uses when it comes to improving the health of your skin, being clinically proven to help with:
Stretch marks
Facial lines and wrinkles
Rosacea
Hair loss
Menopausal skin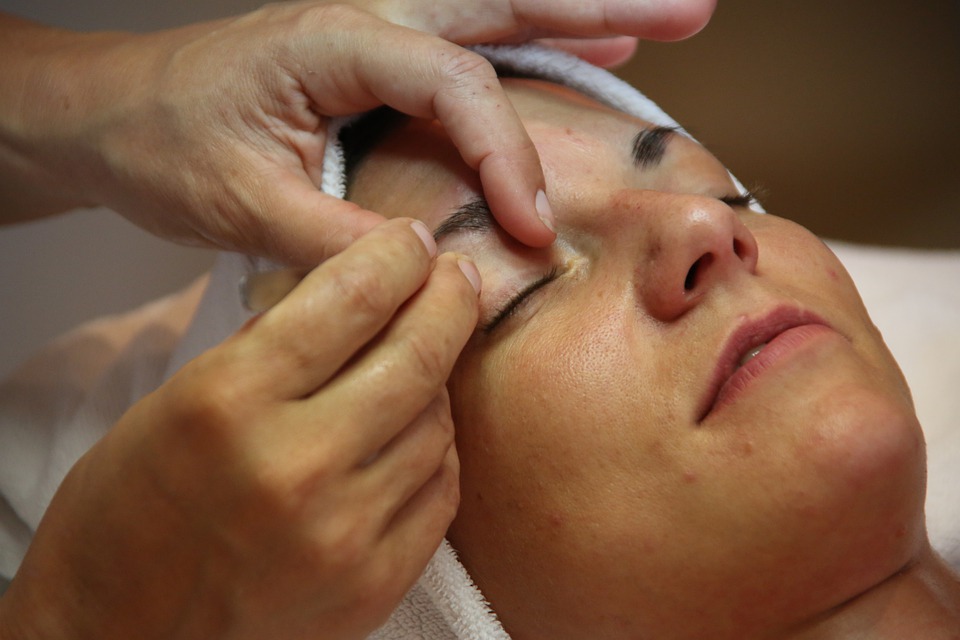 At Revolution Aesthetics, we use the Genosys DermaFix Pen - one of the market's leading microneedling devices. Using small needles which are adjustable from 0.25mm to 2mm, the DermaFix Pen utilises a system of oscillating needles that pierce the skin with pinpoint precision at a depth controlled by your practitioner - this ensures the safety and quality of treatment at all times. We can also use Dermaroller technology for some patients if required. All of our procedures are carried out by our highly qualified medical team, providing you with top-of-the-line treatment, without the eye-watering price often demanded by similar doctor-led clinics.
The Treatment Process
One of the advantages of the Genosys DermaFix Pen is that treatment is virtually painless, and you don't need a topical anaesthetic! Following the treatment, you'll have a selection of Genosys serums applied to the skin - these serums are designed to maximise comfort and help you get the best possible results when using our microneedling treatment. These serums are dermatologically tested, ensuring that they are suitable for use on all skin types with no irritation or damage caused, and can be used to help improve the appearance of acne, scarring, pigmentation, dull skin, and fine lines and wrinkles. At Revolution Aesthetics, we'll work with you to curate a specific, bespoke cocktail of serums and ingredients to target your specific skin concerns.
Ideally, microneedling is performed over a series of sessions, which will usually be spaced over the course of a few months - this is to maintain a constant level of skin renewal and repair to leave you with a complexion that feels smooth, healthy, and youthful.
Why do we need collagen?
Collagen is a plentiful protein found in the body, which serves as the glue which holds the body together. Collagen is contained in our bones, tendons, muscles, ligaments and teeth, but it is particularly beneficial in our skin. However, as we approach our mid-20s, our bodies start to produce less collagen, which means our skin tissue starts to lose elasticity, wrinkles begin to form, and wounds take longer to heal. Collagen is therefore often topically applied in various creams and lotions, taken as an oral supplement, and used in a range of tissue regenerative treatments.
How does Microneedling work?
To combat the degeneration of collagen in the skin, microneedling uses small needles which penetrate the skin to encourage collagen replenishment. Microneedling treatments traditionally utilised a dermaroller and were carried out by a dermatologist, but in recent years, dermarollers have become available for purchase for home use. However, this process, though minimally invasive, can result in permanent skin damage if not done correctly.
The introduction of automated microneedling pens has been ground-breaking for the industry. These pens contain small sterile needles of varying length which create tiny punctures in the skin, creating microchannels, which when complemented with skin nourishing serums, encourage the skin's innate ability to heal the wound and renew those skin cells. As the wound heals, collagen is produced and skin elasticity increases, targeting wrinkles and other visible signs of aging such as décolleté lines. Microneedling is also incredibly effective for reducing scarring, enlarged pores, acne scars, uneven pigmentation, alopecia, and a range of other skin concerns.
Dermaroller vs Microneedling Pen
Dermarollers are effective for minor pigmentation issues, fine lines and acne scars, which after several uses can result in some diminishment. However, professional microneedling sessions using a pen are much more effective for a vast array of skin conditions and concerns. Furthermore, a dermaroller punctures the skin at a 45 degree angle, meaning that the skin can tear more easily than with a microneedling pen which enters the skin vertically. Additionally, due to the larger surface area of a dermaroller, it is much harder to target small skin complaints such as wrinkles and stretch marks.
With a pen, the results are more consistent and easier to control, particularly on sensitive or difficult to reach areas such as the lips and around the eyes. Moreover, using a dermaroller is often considered to be more uncomfortable than using a pen, due to the larger wounds the dermaroller creates, thus the healing process is longer, and the potential for infection is greater, particularly if the process is not carried out by a trained professional.
At RevolutionAesthetic's skin clinic, we use the Genoysis DermoFix Pen which creates approximately 500,000 microchannels during a 10-minute period. Using the DermaFix means that only the top layer of skin is targeted and therefore, the skin is rejuvenated in a less invasive way than traditional dermarollers. The use of an automated pen means that the needle depth can be adjusted so the treatment is quicker, causes less damage to the epidermis, is highly effective and is relatively pain-free (no need for topical anaesthetic)!
Is Microneedling a suitable treatment for me?
Microneedling is the perfect treatment for those who want to target specific skin conditions to complement their current skin care routine to enhance natural beauty. For best results, it is a good idea to include regular microneedling treatments in your wider skin care regimen. Our priority is to ensure that you have a comfortable experience and see the best results.
Microneedling using a pen has proved extremely efficacious in the treatment of:
Fine lines and wrinkles
Rosacea
Sun damage
Menopausal skin
Scarring including acne scars
Alopecia
Pigmentation issues, particularly in darker skin, including vitiligo, melasma and hyperpigmentation
Verrucas and warts
Enlarged pores
It is not advisable to have microneedling treatments on areas with active acne as this could cause infection. Additionally, as the serums used will penetrate the skin more deeply than with surface application, there is a small chance that these could cause some irritation. We would also avoid this procedure to treat eczema and psoriasis as this could lead to additional inflammation.
It is very important to have the microneedling procedure carried out at a reputable clinic such as Revolution Aesthetics, where staff are professional, trained and insured - despite the procedure being only mildly invasive - it does result in small open wounds on the skin so it is not a process we recommend anyone trying at home.
FAQs
Q.

What Are The Benefits of Microneedling?
Along with the obvious health benefits that come along with healthier skin, you'll also be treated to a wealth of aesthetic benefits too, helping you to look great all year round. After a few sessions, you'll start to see noticeable differences in your skin in terms of scarring reduction, pigmentation, texture, fine lines and wrinkles, and skin laxity!
Q.

How Can I Get the Best Results?
For best results, you can use microneedling treatments as part of a wider skincare plan, using other treatments and at-home routines to support and elevate your skin to the next level. We also recommended you have a course of treatments a few weeks apart. The number of sessions you require will depend on your skin concerns and needs.
Q.

Is Microneedling Painful?
By using the DermaFix Pen from Genosys, we can help make microneedling treatment virtually painless! The procedure is a minor treatment that is available to almost anyone, which is one of the reasons it is so popular.
Q.

When Will I See Results?
You can start to see results almost immediately, however, as the skin renews itself over time post-treatment, results will continue to improve over time!
Q.

How often do I need the treatment?
It is recommended that the procedure is repeated over a number of sessions and spread out over a 4-6 week period. This will give the skin time to heal and new skin cells to form. You should see results almost immediately after the first session but after 3-4 treatments, your skin will be noticeably rejuvenated, plumper and younger looking.
Q.

How Should I Prepare for the Microneedling Treatment?
It is recommended that you avoid sunbeds, self-tanning products, or any additional facial treatments or scented products which may aggravate the skin prior to your procedure.
Q.

What Aftercare is Advised?
Immediately after your microneedle treatment, we will use a variety of dermatologically-tested Genosys serums to soothe your skin and aid the healing process. These products are intended to encourage collagen production and the growth of rejuvenated skin cells to target skin complaints and conditions for a variety of skin types.
After your facial treatment, you may see some mild side effects including skin redness and/or swelling, bumps, breakouts or dryness which may persist for up to 48 hours. This is to be expected considering that the skin has been punctured. However, it is incredibly important that you do not attempt to cover the redness with makeup as this will lead to blocked pores and could result in breakouts or even infection. You should also avoid prolonged time in the sun and ensure you apply sunscreen regularly; however, you should avoid perfumed sunscreen as this could exacerbate the skin. It is further recommended that you avoid swimming and any activity that may cause you to sweat such as excessive exercise or saunas.
Get in touch with us here at Revolution Aesthetics to learn more about our specialist microneedling treatments, to book a session with one of our qualified specialists, or to ask any questions that you may have regarding any of our skincare services - our friendly team will be more than happy to guide you in the right direction!