Marionette Lines - Condition & Treatments
Treatments start from £149. Administered by fully qualified medical and dental professionals. If you are interested in a consultation please fill out the form below, email [email protected] or call 0161 327 0969.
our experienced team have helped many individuals with skin concerns At Revolution Aesthetics, we offer a range of treatments to treat all different skin types, including sensitive skin. When you come to us for a treatment, we're passionate about improving your overall skin health and boosting your confidence! Many of our treatments aim to tackle dehydrated skin, loose skin and the appearance of wrinkles and lines. Regarding the latter, many patients come to us to minimise the appearance of marionette lines, commonly known as smile lines or laugh lines. Here's some more information about marionettes and how they can be treated.
What are marionette lines?
Marionettes are vertical lines that can appear between the mouth and the chin when the skin naturally ages. They get their name from Marionette string puppets, who are known to have split jaws so that puppeteers can make them talk. The skin around the mouth area can be more prone to wrinkle development as it's thinner, hence why Marionettes can be visible as early as your 20s. Marionette lines can also cause the skin in the lower half of the face to sag.
Whilst it's natural to develop these lines over time due to ageing, there are some lifestyle factors and crease-causing habits that can lead to the formation of wrinkles. One of the main factors is diet - bad habits such as excessive consumption of caffeine, alcohol and sugar are all known to speed up the ageing process. As well as this, eating processed foods can cause a loss of collagen, subsequently causing wrinkles. Exposure to the - the body will prematurely break down collagen and elastin, resulting in a loss of elasticity. It's therefore vital that we make healthy lifestyle choices to avoid the development of wrinkles.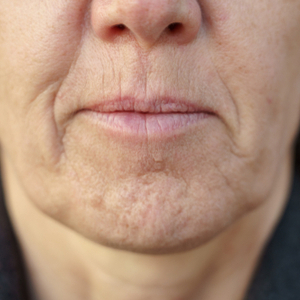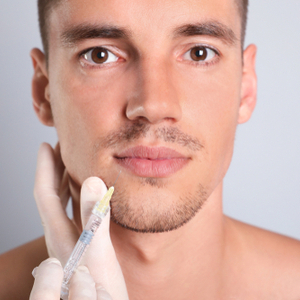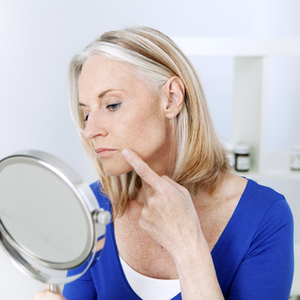 How to get rid of marionette lines
There are a few different ways to get rid of marionette lines - based on your desired look and your skin type, there will be a different 'best option' for everyone. Here are just some of the ways that marionettes can be treated:
Want to minimise the appearance of marionette lines? Contact us today to find out more about our treatments
Whether you've got early-stage marionette lines or deeper lines, we have a range of cosmetic procedures that can treat facial wrinkles by stimulating the production of collagen and relaxing the facial muscles. We can treat these lines without surgery, meaning that there's no need for invasive procedures. To tackle marionettes and feel confident once again, contact our team today on 0161 327 0969 or by emailing [email protected].