Skin & Beauty treatments in Manchester
Treatments start from £199. Administered by fully qualified medical and dental professionals. If you are interested in a consultation please fill out the form below, email info@revolutionaesthetics.co.uk or call 0161 327 0969.
REVOLUTIONAESTHETICS in Manchester are here with our team of qualified medical professionals, to help you get the youthful, glowing and healthy skin you desire.
Whether you're looking to bring out your natural beauty or improve your confidence by clearing up problem skin, our facial aesthetics practitioners can help you to achieve the results you're looking for.
Our clients come from throughout Greater Manchester and even further afield to enjoy the exceptional results we offer. Whether they come from Manchester, Altrincham or Cheshire we can help them restore their natural youthful appearance through our non-surgical treatments.
Our service and skin treatments
No two people are the same, and we know that every customer has different goals and skin types. That's why we put aside time to create a personalised treatment timeline in the initial consultation. Here at REVOLUTIONAESTHETICS, we believe in working closely with you to get the look you want.
Having found out more about you and your skin, we can then advise one or more facial treatments to help achieve your personal beauty goals.
We provide a range of beauty treatments:
Why choose
REVOLUTION

AESTHETICS

?

Here's what sets our facial aesthetics clinic apart from others in the Greater Manchester area:
Holistic approach
With our combined medical background encompassing health, fitness and nutrition as well as medicine and aesthetics, we can advise customers on how to approach beauty holistically. As part of your treatment plan, we will advise you on lifestyle changes you can make post-treatment to continue to look after your skin and aid anti-ageing.
Our qualified medical team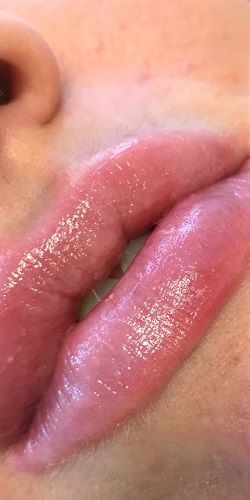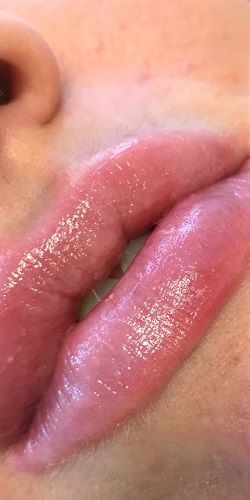 Although our treatments are non-surgical, you will still always deal with highly qualified medical professionals to give you peace of mind that you are in the safest of hands. Within our team of two we have a General Practitioner with specialist training in modern rejuvenation practices, and a Facial Aesthetics Practitioner with a dental Bachelor of Science degree and diploma in Personal Nutrition.
Modern techniques and treatments
Our team are committed to keeping up-to-date with the latest advances in non-surgical facial treatments and techniques, to ensure that we offer only the most advanced and effective treatments.
We put your comfort first
We do everything we can to ensure that you are as comfortable as possible whilst we are looking after you. We use revolutionary numbing procedures, spend significant time massaging the area to be treated, and apply lip balm after all lip procedures.
We will put you at ease
Our team have specialist experience working with nervous patients and those with needle phobias. We will do everything we can to put you at ease from the moment you walk through the door.
To find out more about our treatments or discuss your objectives with an expert, get in touch to book a free consultation in Manchester by calling our clinic on 0161 327 0969 or emailing info@revolutionaesthetics.co.uk.