Popular Injectables: Which Is Right For You?
21st October, 2020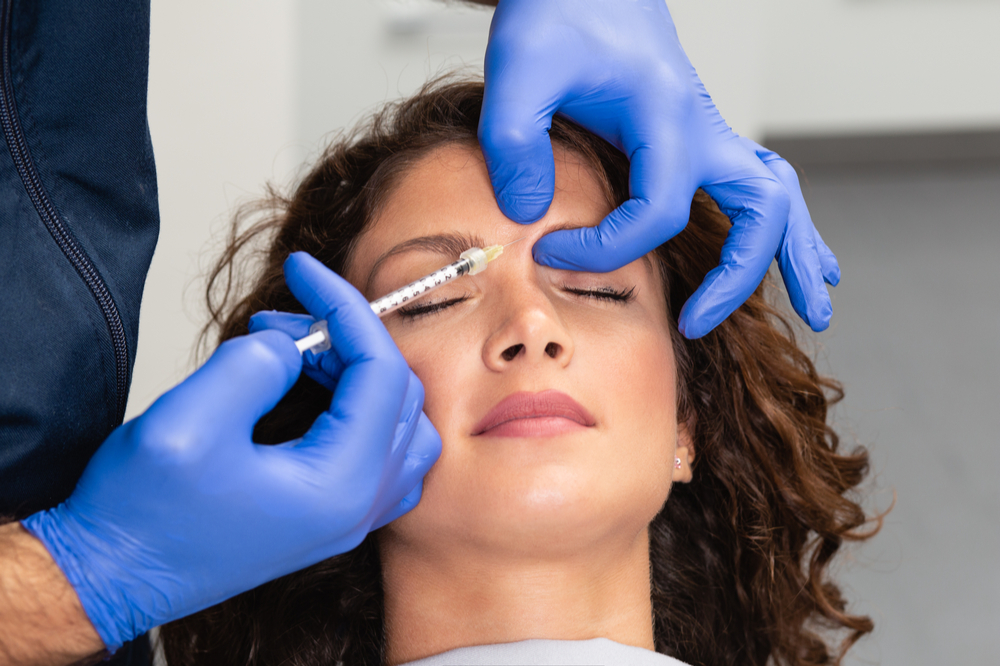 Here at Revolution Aesthetics, we offer a range of injectable treatments that can help reduce fine lines, tighten cheekbones and generally improve your facial area. These injections, be they dermal fillers, anti-wrinkle injections or thread lifts will have you feeling, and looking, your best.

We're passionate about making people in Altrincham, South Manchester and the surrounding areas of Sale, Stockport and Dunham Massey feel confident when they step out of the door. As well as the aforementioned injectable treatments, we also offer services like Skin Peels and SuneKOS.

However, in this blog, we're going to be looking exclusively at the injectable treatments that we offer. And, because we offer quite a few treatments, we thought we'd examine each one so that you can decide which injectable treatment is right for you.

If, after reading, you have any questions or would like more information about our treatments then please get in touch with our team here at Revolution Aesthetics - we'd love to hear from you.
Dermal Fillers
The first injection-based treatment we offer is dermal fillers. Starting at £199 per person the aim of this treatment is to rejuvenate cheeks, facial wrinkles and lips.

One of the reasons that dermal fillers are so popular is because the main ingredient is hyaluronic acid which is something we have in our skin cells already. The hyaluronic acid works with your skin cells to retain water and by the end of the 30-45 minute treatment, your skin will look brighter, plumper and smoother.

Dermal fillers are quick to administer, virtually pain-free and have no side effects. In our experience clients come and have dermal fillers to fix thinning lips, reduce smile lines, improve the nasolabial folds (the nose to mouth lines) and the tear troughs. If you're after a quick and instant treatment that has a lasting effect of around six to nine months then dermal filler injections could be for you!
Anti-Wrinkle Injections
Anti-wrinkle injections are specifically there to target wrinkles on the face. Starting at an average cost of £149, this procedure involves injecting botox at targeted muscles which control the wrinkles and lines that you wish to smooth out.

Many of our clients like this treatment because it is versatile, incredibly reliable at delivering fantastic results and, crucially, is non-invasive. Some of the main areas that anti-wrinkle injections and botox target include the crow's feet, jawline and lip lines. If you're after younger-looking skin, greater facial volume and smoother horizontal lines then anti-wrinkle injections may be the treatment for you.
Thread Lifts
One of the longer-lasting treatments, thread lifts, start at around £500 and are very popular with our clients. As we get older our skin begins to lose facial fat and collagen production slows down. Thread lifts are a great non-surgical option to reverse these effects because they give your skin a rejuvenated appearance.

Polydioxanone threads are inserted under the face which anchors the skin. The threads attach to the small structures in the face and give the area an instant lift. Over time the threads encourage the structure of the skin to regenerate which does have long-lasting benefits.

These threads will dissolve in under 12 months and the resulting collagen production will add another 6 months on top of that meaning you can expect to enjoy healthier-looking skin for 18 months before you need to consider another treatment.
Other Injectable Treatments That We Offer
As well as dermal filler injections, botox and thread lifts we also offer other injectable treatments. These include lip fillers which are great if you're after a plump, more balanced lip, Hyperhidrosis treatment, which is a fantastic solution if you suffer from excessive sweating and the non-surgical rhinoplasty which can help alter the definition of your nose.
Contact Us
If you're based in the South Manchester area, in places like Altrincham, Chester or Trafford then get in touch to book an appointment for one of our many injection-based treatments by phone on 0161 327 0969 or email us on [email protected]. Our team are fully qualified medical and dental professionals with years of experience which makes us confident we can help you.
@RevolutionAesthetics on Instagram