Are Thread Lifts Safe?
10th December, 2019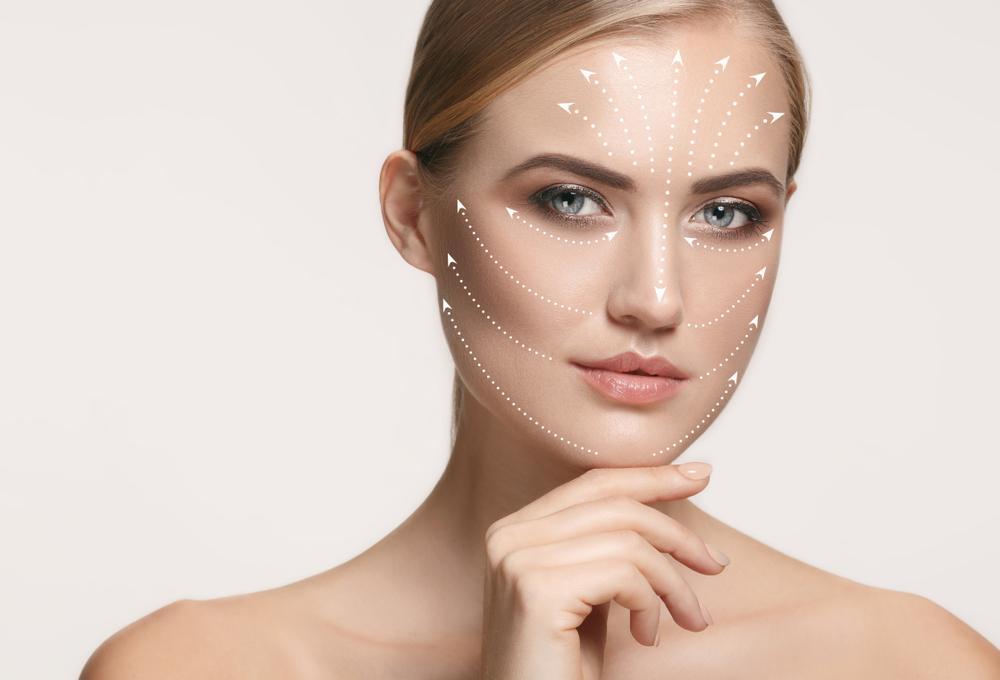 Do you want to enjoy all the benefits of a facelift, but in a minimally invasive procedure that offers great results and a phenomenal recovery time? Well, here at Revolution Aesthetics we're incredibly proud of our thread lift treatments, which we deliver from here at our clinic in Altrincham. There are a lot of great benefits to opting for the thread lifts face lift procedure, including the fact that it's an entirely non-surgical option that allows you to enjoy a lift and tightness on your face, reducing the signs of aging.
The thread lift treatment is an aesthetic procedure that uses PDO threads in order to rejuvenate and lift the face and neck - entirely non-surgically.  But what exactly are PDO threads and are they safe?
PDO Threads - Proven, Tested And Trusted
PDO threads are also known as Polydioxanone threads. These are incredibly fine threads that are inserted underneath the surface of your skin and are then used to anchor and lift your face and neck skin. This is what allows us to refresh your face and give a smoothed, lifted appearance! However, if you're interested in getting a thread lift, you probably want to know more about the safety involved in using PDO threads.
Well, PDO threads are in fact completely safe to use. The fact is that PDO threads have been used in medical practice for many years, often being used as dissolvable sutures and many other minimally invasive procedures. During use, the threads are placed under the skin only to remain there for a period of months. To achieve facial rejuvenation, we use the small structures attached to the lifts in order to lift sagging skin and reduce the signs of aging. This is the magic of the thread lift procedure! We can achieve an instant lift, tightening your skin and achieving all the benefits of a face lift in the treated area.
However, there's also a sort of hidden benefit to using thread lifts as well! You might not like the sound of having fine threads inserted into your skin and you may be worried about the safety, but the fact is that your body simply recognises the threads and structures as nothing more than an incredibly minor injury. This means that the threads trigger regeneration in the skin's structure, which actually offers lasting benefits for your skin overall - meaning that you'll continue to benefit from the procedure after the threads dissolve.
How this works is that your body's regeneration and rejuvenation is kick-started by the thread lifts. So, not only do you benefit from the lift and tightening of this minimally invasive procedure, but you also get a boost to your collagen production. The threads enrich your skin and surrounding areas over time because your body treats it like a minor injury and stimulates collagen production in reaction to it. This does indeed mean that the renewed collagen production causes continued tightness and volume in the areas treated by the thread lift - even after the threads have dissolved!
Worried About Threads That Stay In Your Skin? No Need!
As we said before, PDO threads behave as incredibly minor injuries to the treated skin. The threads are very fine and are entirely biodegradeable, meaning that you don't have to worry about them outstaying their welcome! In fact, you can expect your PDO threads to be broken down and absorbed by your body around six to twelve months after your procedure. This is completely safe, because there's nothing harmful or toxic in the threads and your body can very happily and safely absorb them over time.
Once this has happened, the amazing collagen production benefits will continue to perform facial rejuvenation for even longer. Most of the time, the benefits of your thread lift will last for six months after the threads dissolve. Overall, you'll benefit from the fantastic anti aging effects on your thread lifts for about 12-18 months in total! These dissolvable PDO threads can be used completely safely around your face and neck, performing face lifts, neck lifts, and anti aging effects with no harm involved. After about 12-18 months of a boost to your face or neck, with skin tightening and added volume, you can choose to repeat the treatment if you wish.
We Are Medical Professionals Here To Keep You Safe
We are dedicated to and passionate about patient safety and comfort here at Revolution Aesthetics. We're a team of medical experts, which makes us perfectly placed to deliver high-quality, effective and safe cosmetic care. Before your thread lift procedure, we'll invite you for a full consultation in order to be completely sure of your suitability for the treatment. We're dedicated to only carrying out procedures that we know are completely medically appropriate and safe for each individual client.
During the thread lift treatment, we'll give you a local anaesthetic before inserting the threads using a cannula. While this may be slightly uncomfortable, it shouldn't be painful thanks to the anaesthetic. This is when your practitioner will tighten your treads to give you the same results as a face lift.
The treatment usually takes no longer than an hour with no downtime, allowing you to immediately get back to daily life. You may experience a day or two of very mild bruising or swelling, but you'll be able to begin enjoying the lifting effect instantly. We'll discuss post-procedural care and practice with you after your treatment, so that we can make sure you stay safe and get the most out of your thread lifts.
Get In Touch
Interested? Please get in touch with us today to discover more about how Revolution Aesthetics can deliver an amazing thread lift procedure to reduce the signs of aging and offer you improved skin tightening and volume! We're medical professionals who are dedicated to providing a completely safe procedure, every single time.
@RevolutionAesthetics on Instagram