Everything You Need To Know About Dermal Fillers As A General Service
23rd July, 2021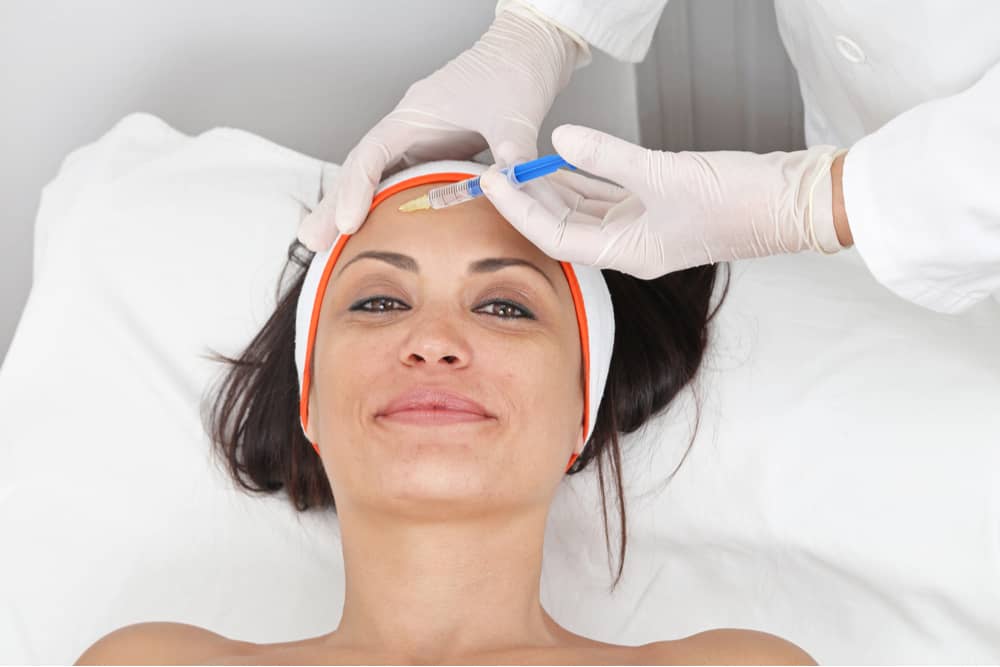 Here at Revolution Aesthetics, our experienced doctors offer a variety of cosmetic procedures, including injectable treatments such as dermal fillers. Whilst this treatment is often associated with lip filler, dermal fillers have a variety of uses and also work well as a general service to maintain skin health and a youthful, radiant appearance. Our doctors are committed to enhancing natural features here at our skin clinic - we focus on creating a natural, youthful look without excess treatment. Our dermal filler treatment is no exception.
Despite how effective this filler can be when used as a general service, many people are still unaware of what dermal fillers are and the benefits that they can provide to patients. In this blog, we'll tell you all you need to know about what dermal fillers are and what the treatment can be effective for when used as a general service.
What Are Dermal Fillers?
Dermal fillers contain the active ingredient hyaluronic acid - this natural substance exists within skin cells and helps your cells to retain water. As a result, this improves your skin hydration and helps boost your skin's volume, whilst restoring its natural contours to create a youthful appearance.
Before the treatment, patients will have a consultation with our professionals to discuss their needs and desired look, and to have their suitability assessed based on any existing medical conditions. This is to ensure that any risks, such as allergic reactions, are avoided.
A small amount of filler is injected into the skin during the treatment, using fine microneedles. Our experts are trained to deal with those that have needle phobias - we ensure that you're as relaxed and comfortable as possible, and aim to make the pain minimal throughout the treatment. The effects of dermal filler can last for up to 12 months. To stay on top of your treatment and maintain a radiant appearance at all times, we recommend regular top-ups - this can be discussed with our qualified doctors who will guide you on the recommended frequency of your filler top-ups. Swelling should disappear 24-48 hours post-treatment, but our doctors will provide all the aftercare advice you need to know.
Are Dermal Fillers Safe?
Safety is paramount here at Revolution Aesthetics - we will go above and beyond to ensure that our patients are safe. Our team of medical professionals are trained in various fields including general practice, dentistry and aesthetics. Because of our skillset and our knowledge, we're the best-placed team to administer your dermal fillers treatment.
As with any treatment, there are some commons risks and side effects such as skin rash, itching, redness and swelling. However, overall, dermal fillers are considered to be a safe treatment. We have consultations pre-treatment to ensure it's a suitable option for our patients, and our professionals are always on hand following the treatment if unexpected side effects do occur.
The Benefits Of Dermal Fillers As A General Service
When using dermal fillers as a general service to improve your overall skin health, there are numerous benefits.
Dermal fillers can be used to enhance facial contours. When the skin ages, it suffers from a loss of volume. Dermal filler can reverse this effect and restore the natural contours of the face.
The treatment is also effective for minimising the appearance of lines. This includes marionette lines as well as many other facial lines that occur due to both intrinsic and extrinsic ageing.
Because dermal filler has anti-ageing properties, it's a great option for providing a more radiant look. It facilitates skin rejuvenation, which aims to create glowing skin.
Dermal filler contains hyaluronic acid which helps cells to retain water. As a result, this provides a boost in skin hydration which is great for overall skin health, as well as creating a youthful look!
Want That Youthful Look That Dermal Fillers Can Help Achieve? Contact Us To Book Your Appointment
If you're interested in having healthy, glowing skin thanks to our dermal filler treatment, then we'd love to hear from you! Get in touch with our team to discuss your needs and your desired look by ringing 0161 327 0969 or emailing info@revolutionaesthetics.co.uk.
@RevolutionAesthetics on Instagram