The best anti-ageing cream ingredients for the best results
27th April, 2021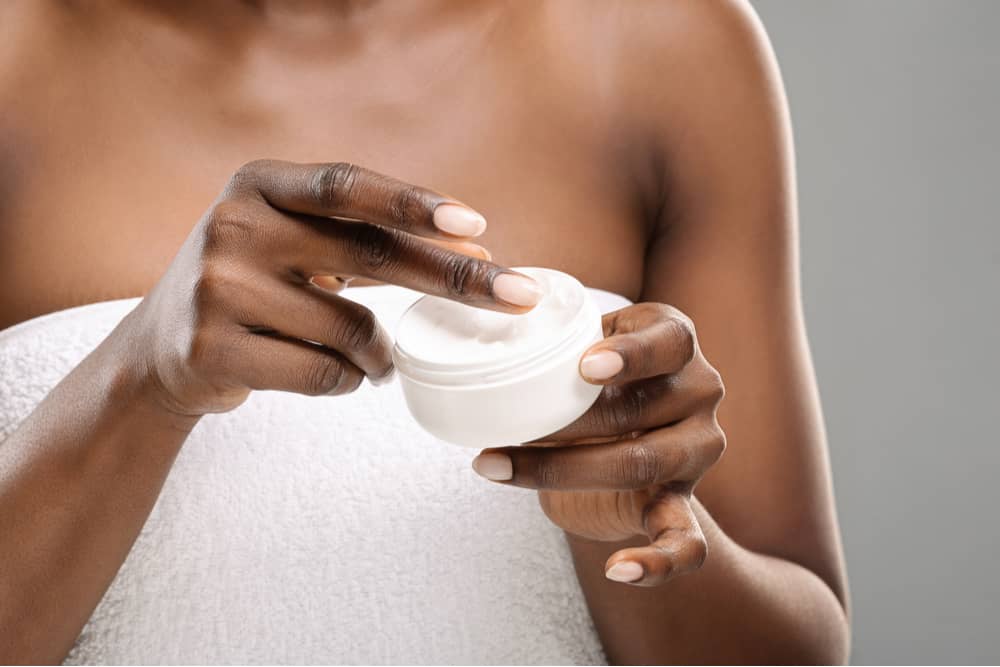 At Revolution Aesthetics, we treat many patients that are looking to combat the signs of ageing. Whilst we offer a range of non-surgical treatments to minimise these signs, we are also experts in skincare. With our knowledge of what works best for tackling the signs of ageing, we know all about the best ingredients out there. Ultimately, it's about finding a combination that is proven to work on mature skin by increasing skin elasticity and improving the texture to create younger-looking skin. In this blog, we'll take you through the ingredients that you should be looking for in your anti-ageing creams to achieve the best results.
The Best Anti-Ageing Ingredients
Retinoids
Retinoids - or retinol - are a key ingredient for anti-ageing, derived from vitamin A. It has been proven to increase the production of collagen and elastin whilst improving skin tone and boosting cell turnover. The effects of retinol help to create smoother skin that is plump and firm in appearance. They can also help to minimise the effects of sun damage, such as dark spots. Retinoids vary in strength, with prescription creams containing the highest concentration.
Hyaluronic Acid
Anti-ageing skincare products that contain hyaluronic acid can offer deep hydration to benefit all skin types, including sensitive skin. Hyaluronic acid features naturally within the skin, but using a synthetic version in anti-ageing care can help to boost moisture and improve dehydrated skin. Dehydration can affect all skin types, from oily skin to dry skin, and this lack of moisture can lead to an uneven skin tone and dark circles, as well as an increase in fine lines and the appearance of wrinkles. Using anti-wrinkle creams that feature hyaluronic acid as one of the active ingredients will help to soothe dull, tired skin and improve skin firmness.
Salicylic Acid
This skincare saviour is essential for your beauty routine. Salicylic acid is great for fighting acne and reducing blackheads and whiteheads, but it also has several anti-ageing properties. Because the acid helps to exfoliate the skin, therefore removing dead skin cells and soothing rough skin, this can minimise the signs of ageing. It also promotes collagen production and reduces the appearance of fine lines and wrinkles. As well as this, within anti-ageing products, salicylic acid is usually mixed with glycolic and fruit acid, which enhance its anti-ageing properties. Other benefits of using salicylic acid are its effectiveness on oily skin and its ability to reduce skin inflammation and redness.
Sunscreen & Antioxidants
Many people often look for a cream that contains an SPF to incorporate into their skincare routine, as they believe that this will offer protection against the sun. Whilst some creams do contain an SPF, this is often in a very small quantity that provides inadequate protection against sun exposure, which can cause photoaged skin, sun spots and even skin cancer. For maximum protection against UV rays and to minimise premature skin ageing, using an effective sunscreen alongside any anti-ageing cream will provide the best protection. Your anti-ageing cream should also include antioxidants for maximum protection against the sun and its UV rays. Antioxidants protect the skin from free radicals, which can damage our healthy skin cells and cause photo-induced skin ageing. They can also reduce pigmentation, lines and wrinkles that are often caused by sun damage.
Want To Know More About Our Anti-Ageing Treatments? Get In Touch!
Whilst having these key ingredients and extracts in your cream is important, it is crucial that the cream has the right combination and concentration with scientific research to prove that the formulation works. That's why ZO Skin Health stands out from the rest. Developed by experts, the ZO range contains higher concentrations of beneficial ingredients compared to over-the-counter skincare.
The ZO Skin Health range includes the following:
Wrinkle + Texture Repair
Firming Serum
Radical Night Repair
Growth Factor Serum
Daily Power Defence
Here at Revolution Aesthetics, we can create a bespoke skincare regime, using these ZO products, that is tailored to any skin, including sensitive skin types, to improve the appearance of your skin and its overall health.
Our qualified medical and dental professionals are equipped with years of expertise, the best practices and effective technology when it comes to creating a youthful appearance for our patients, either with skincare or with non-surgical procedures. This approach to aesthetics has earned us a strong reputation in the area, as we've treated patients from Manchester, Altrincham and further afield across Cheshire over many years. If you'd like to find out more about our anti-ageing treatments or would like to book a consultation to discuss your options, contact the team online today or by calling 0161 327 0969.
@RevolutionAesthetics on Instagram